President message
 ASHRAE日本チャプター(日本支部)が設立されたのは2014年10月7日でした。その後、8年を経過して、日本国内の199名の会員で構成されています(2022年7月現在)。この間に日本チャプターからの推薦によって、YKK80ビル、竹中工務店東関東支店、小学館ビル、京都駅ビル(リノベーション)、ダイヤゲート池袋、がASHRAE Technology Awardを受賞するなど、多くの建築作品が評価されています。
 COVID-19はその発生からもう少しで3年に達しますが、未だに世界中でその猛威を振るっています。COVID-19は私たちの生活の多くを変えました。もちろん、負の側面はたくさんありますが、変化しつつあったものを加速したという側面もあります。たとえば、オンラインの進歩、ワークライフバランスの見直し、デジタルトランスフォーメーションの推進などです。おそらく、COVID-19が終息しても、社会は完全にパンデミック前の状態に戻ることはないでしょう。これらの変化の一部は、今後も継続することが予想されます。このような変化を前提として、私たちはより良い環境を作ることを検討する必要があります。
 2022年の夏には、Region XIII(アジア地区)のCRC(Chapter Regional Conference)を東京で開催されます。皆さんと直接お会いできるのを楽しみにしておりますが、COVID-19の影響は今後も続くと予想されるため、さまざまな可能性を同時に検討する必要があります。これがCOVID-19後の新しい会議モデルになることを願っています。
ASHRAE Japan Chapter was established on October 7, 2014. Eight years have passed since then, and it is made up of 199 members in Japan (as of July 2022). During this time, many building works have been evaluated, including the YKK80 Building, Takenaka Corporation East Kanto Branch, Shogakukan Building, Kyoto Station Building (Renovation), and The DaiyaGate Ikebukuro, which received the ASHRAE Technology Award, based on recommendations from the Japan Chapter.
Almost three years have passed since COVID-19 occurred, but it is still rampant all over the world. COVID-19 has changed much of our lives. Of course, there are many negative aspects, but there is also the aspect of accelerating what was changing. For example, online progress, work-life balance, and promotion of digital transformation. Perhaps even if COVID-19 ends, society will not completely return to the pre-pandemic state. Some of these changes will continue in the future. Under such changes, we should consider making a better built-environment.
In the summer of 2022, we are planning to hold a CRC (Chapter Regional Conference) of Region XIII (Asia region) in Tokyo. We look forward to seeing you face-to-face, but the impact of COVID-19 is expected to continue, so we need to consider various possibilities at the same time. We hope this will be the new conference model after COVID-19.
Susumu Horikawa
President, 2022-2023
ASHRAE Japan Chapter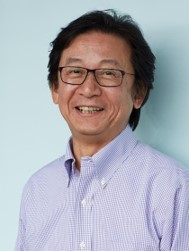 New Topics
ASHRAE Japan Chapter Technology Award 2023募集要領を Membership-Chapter Awards 欄に掲載しました。

NEW

Webサイトを更新いたしました。
8月19日, 20日にASHRAE REGION XIII 24th CHAPTERS REGIONAL CONFERENCEが開催されます。
詳細は こちら(CRC2022 Tokyo) のページを御覧ください。
--
ASHRAE REGION XIII 24th CHAPTERS REGIONAL CONFERENCE will be held on August 19, 20.
For more details, please visit the CRC2022 Tokyo page.